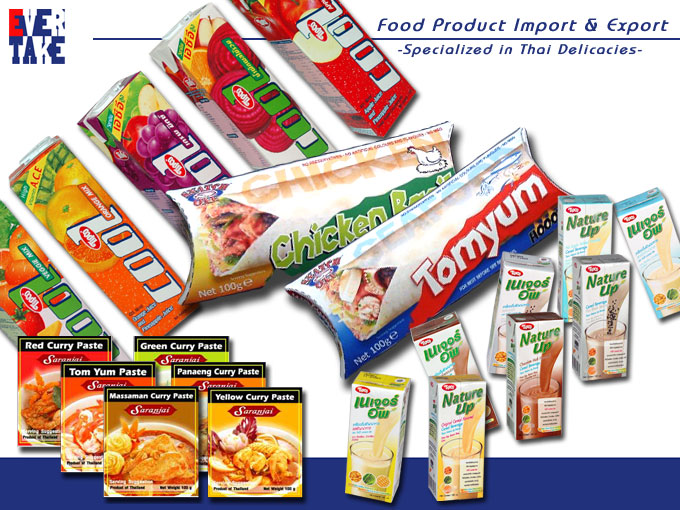 EVERTAKE LTD., established in 2003, is a subsidiary under the umbrella of ET Group.
EVERTAKE LTD. is a specialist in importing and exporting Thai Delicacies, we have well-established business relationship with many well-known manufacturers in Thai food industry.
Our market covers Hong Kong, Macau and Greater China Regions. Primary products include food ingredients such as Coconut Cream, Desiccated Coconut, Coconut Juice, Thai Premium Jasmine Rice, Rice Flour, Glutinous Rice Flour, Value Added Japanese Chicken, Snack and Tropical fruit drinks.
As the public is much more cautious about food safety and their interest in Organic food has grown a lot in recent years, we introduced the First Organic Coconut Water and Milk to Hong Kong in mid 2006. Following that, more new organic food items will be launched later in 2007.
Most of our food items are able to cope with business requirements from both retail and catering industries, which includes retail and supermarket chain, food service operation, hotel groups, theme park and other food catering business.
Our goal is to supply premium and unique food products in view to meet our client's need and cope with their business requirement. To adapt to the everchanging market, EVERTAKE LTD. is actively searching for new and popular products in order to provide the most suitable and attractive goods to our clients and business partners.
Should you have any inquiry about our products or our webpages, please do not hesitate to contact us with the E-mail form located at the Contacts page or through following means: